CEO's Message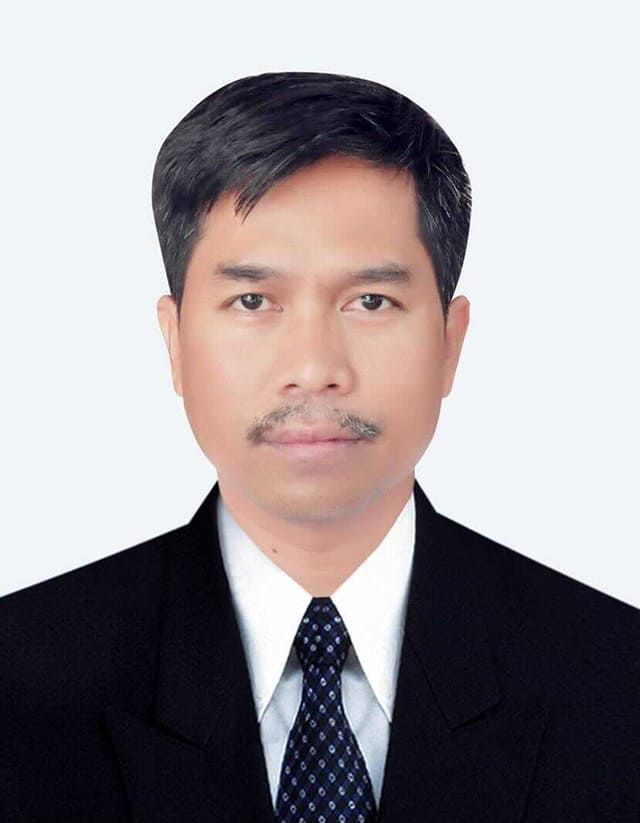 I am very pleased that you have read this greeting.
I'm from a rural area of Cambodia and came to Phnom Penh for a college entrance exam. My encounter with a foreign language started when I started studying English for work while working for a private company in Phnom Penh. I spent every day working and studying English, hoping that it would be useful in the future.
Meanwhile, when I think about my own future, I suddenly start thinking that English alone is not enough. Since it is a story of 2000 will be from now on it of more than 20 years ago. At that time, there were no Japanese companies or Japanese restaurants in Cambodia yet, but considering the friendly relationship between Cambodia and Japan such as Japan's grant aid, many Japanese companies and Japanese tourists will come to Cambodia from now on. I felt that it might be, and I started studying Japanese.
Of course, there were few Japanese-speaking teachers in Cambodia at that time, so I visited the Japanese teacher's house for only one hour a day to studied. In this way, I came across Japanese and have reached the present.
Currently, Cambodia is visited by Japanese companies and Japanese tourists. It's finally coming to an era I felt 20 years ago.
Under such circumstances, is it possible to connect Cambodia with Japanese and Japanese companies? Can I help Japanese people in Cambodia? With that in mind, we started LIA JC GLOBAL, which specializes in Japanese customers, together with Japanese people. We will do our best to support Japanese and overseas customers.
Japanese mom who kindly took care of me when I went to Japan
People who kindly asked me for advice when I went to Japan
Then, I traveled to Japan as a technical intern trainee and warmly welcomed me for three years.
I would like to give back to all my gratitude.
Representative career
2000

Study Japanese under a Cambodian tutor. Studied Japanese for the first time

2002 - 2006

Became a teacher at a Japanese language school (training school) in Cambodia

2006 - 2009

Worked at an automobile parts factory in Okayama, Japan for three years as a technical intern trainee.
On my days off, I went to the public hall and tries to improve my Japanese ability.

2009 - 2011

After returning from Japan, he became the principal of the Cambodian Japanese Language School (sending institution) and sent many Cambodian trainees to Japan.

2011 - 2016

Appointed secretary to the president of a Japanese Cambodian company

※Agriculture, microfinance, tourism, marketing, restaurants, real estate When the company president who travels between Japan and Cambodia is absent, I Manages all departments on behalf of the president.

2012 - 2015

KE KIMYAN Deputy Prime Minister (Interpreter)
Samdach krolahom  SO  KENG Deputy Prime Minister (Interpreter)
YIM  CHHAYLY Deputy Prime Minister (Interpreter)

2017

As an interpreter for the 8-month project of Nittoku Construction Co., Ltd., I'm an interpreter at the construction site and attends the Japanese management department.

2017 - 2019

Worked as an interpreter for a newly established Japanese amusement hotel in a tourist destination in Cambodia.

2019

Established PPCJ BIG STEP Co., Ltd (Cambodia) CEO

2021

Established LIA JC GLOBAL Co., Ltd (Cambodia) with Japanese CEO
Company profile
Company Name

LIA JC GLOBAL CO., LTD.

Directors

HORN LAY

OKUDA KEIKO

Address

No.52A St 301, Phum Kouk Khleang, Sangkat Kouk Khleang,Khan Sensok, Phnom Penh, Cambodia

Capital

100,000 USD

Offices

Head Office

Address No.52A St 301, Phum Kouk Khleang, Sangkat KoukKhleang, Khan Sensok, Phnom Penh, Cambodia

Phone 017-575-751

Hours am10:00-pm6:00

Japan Desk

Phone 050-6871-0019

Hours am10:00-pm6:00

Descriptionof business

Real estate development, buying and selling, leasing, brokerage, management
Construction and renovation
Consulting on investment and asset management
Supporting company establishment and business expansion
Supporting local life
Planning and management of seminars and site visits
Investment in real estate and business

License number